Most dogs spend a portion of every day outdoors, putting them at risk for parasites, but even indoor pets can be exposed to critters like fleas, ticks, and mosquitoes. These parasites can cause diseases, some of which can be life-threatening, like heartworm disease, which is prevalent in our geographic area.
As the name implies, heartworm disease involves worms (carried by mosquitoes) that live in an animal's heart. They can grow up to a foot long and clog up your pet's heart and lungs. Although this disease can be treated, treatment is expensive, complex, and time-consuming.
That's why here at Furever Family Veterinary Care Center, we recommend that all dogs and cats be placed on a year-round preventative for heartworm disease. We also recommend year-round protection for fleas and ticks.
Preventing parasitic diseases is MUCH EASIER and INEXPENSIVE than treating them.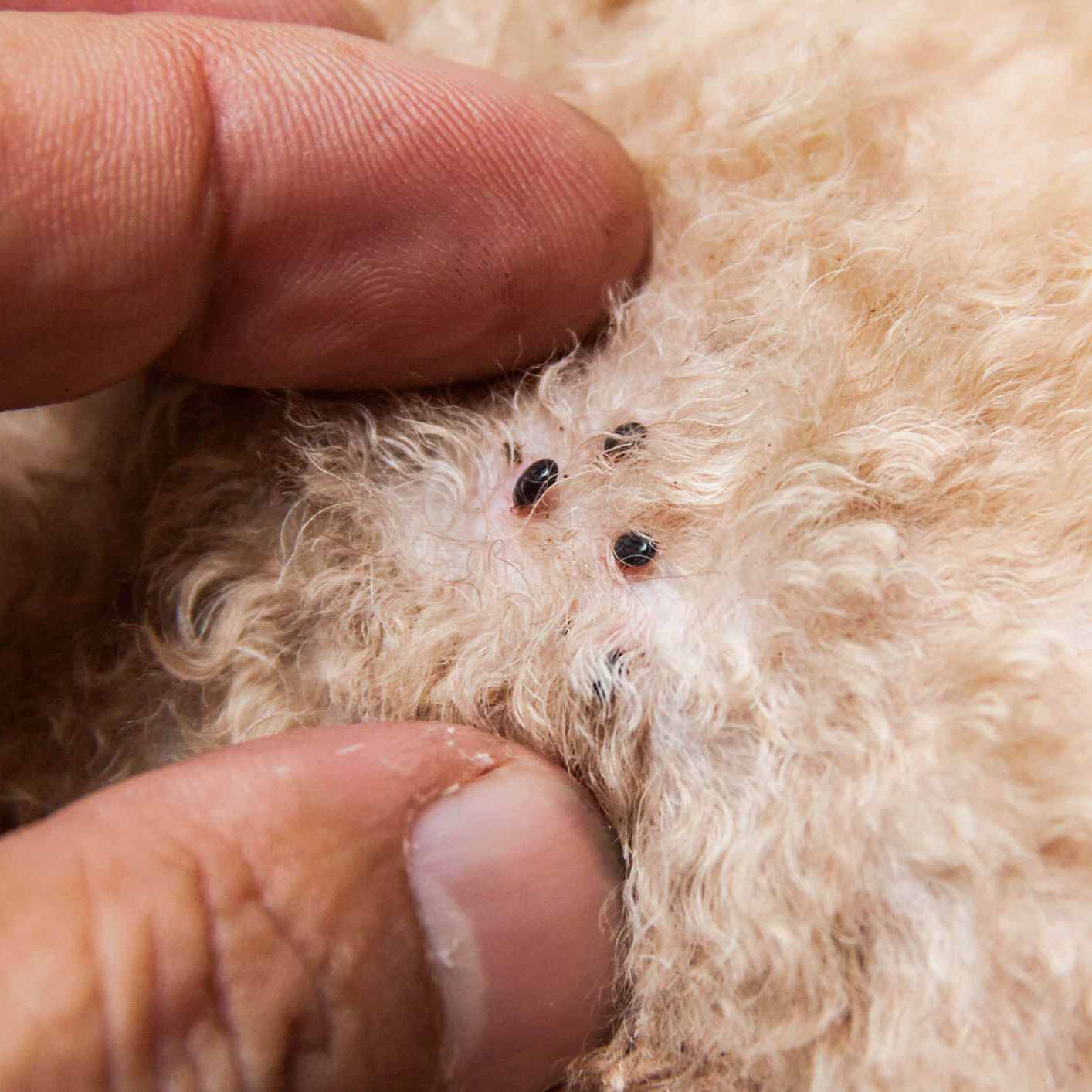 Our Parasite Prevention Recommendations
For Dogs
Heartworm: We recommend ProHeart 12 injection, which is administered every three months to give your pet 12 months of protection.
Fleas and Ticks: We recommend Bravecto Plus chewables, which should be given every three months to give your pet 12 months of protection.
Heartworm, Fleas, and Ticks: For month-to-month protection against heartworms, fleas, ticks, roundworms, and hookworms, we recommend Simparica Trio monthly chewables.
For Cats
Heartworm, Fleas, and Ticks: We recommend topical Bravecto Plus every three months to protect your cat from heartworms, roundworms, hookworms, fleas, and ticks. It's safe for small kittens and adult cats, including pregnant and nursing cats.
Buying Online Vs. Buying from a Vet
We never recommend purchasing parasite preventatives from an online pharmacy, as some products sold online are counterfeit, ineffective, and unsafe. When you purchase from a veterinarian, you can be confident of the product's legitimacy, safety, and effectiveness. However, because these parasite preventatives require a prescription, legally, we cannot prescribe them without first conducting a comprehensive exam within a year of the prescription request. A current negative heartworm blood test is also required.
If you have any questions about the best options for your pet, give us a call or let us know at your next visit. We can help you make an informed decision on your pet care and preventatives.